Handmade quiche
delectable fillings 
Fresh Flavors & Ingredients
Lansing Area 
Farmers Market at the Capitol
100 North Capitol Ave – on the front lawn
Come grab your favorite quiche flavors from the Bakewell Company on September 30th from 9 am – 2 pm at the Capitol Market. Choose from our freezers, call ahead to place an order 269-459-8030 or place an order on our website and choose the Lansing market pickup option. Hope to see you there!
Visit The Bakewell Company at the Holland Farmers Market      
Saturdays, 8am-2pm
 Bakewell will be at the Holland Farmers Market on these Saturdays this fall: September 18th, October 2nd, October 9th, October 16th & October 30th.
Coming soon – fall flavors!
"The crust is my favorite part!" 
This is what we hear our customers exclaim multiple times a day while at market on Saturdays. Our crust is the perfect mix of buttery and flaky goodness that melts in your mouth with every bite.
You may ask for our recipe but that is a secret. 
The Bakewell Best
The Bakewell Company's delicious hand-made products start with the freshest possible ingredients. 
Each day, locally-raised meats, eggs, and fresh veggies from our friends and fellow market vendors are carefully hand-crafted by our kitchen staff into our famous Quiche, decadent Brownies, and our signature Bakewell Tart.
We believe in the power of breaking bread together, in the true community that can build over a meal, and the warmth of home and the people we care about. Whether your table is serving one or one hundred, we are sincerely delighted that we can share in your lives and our community.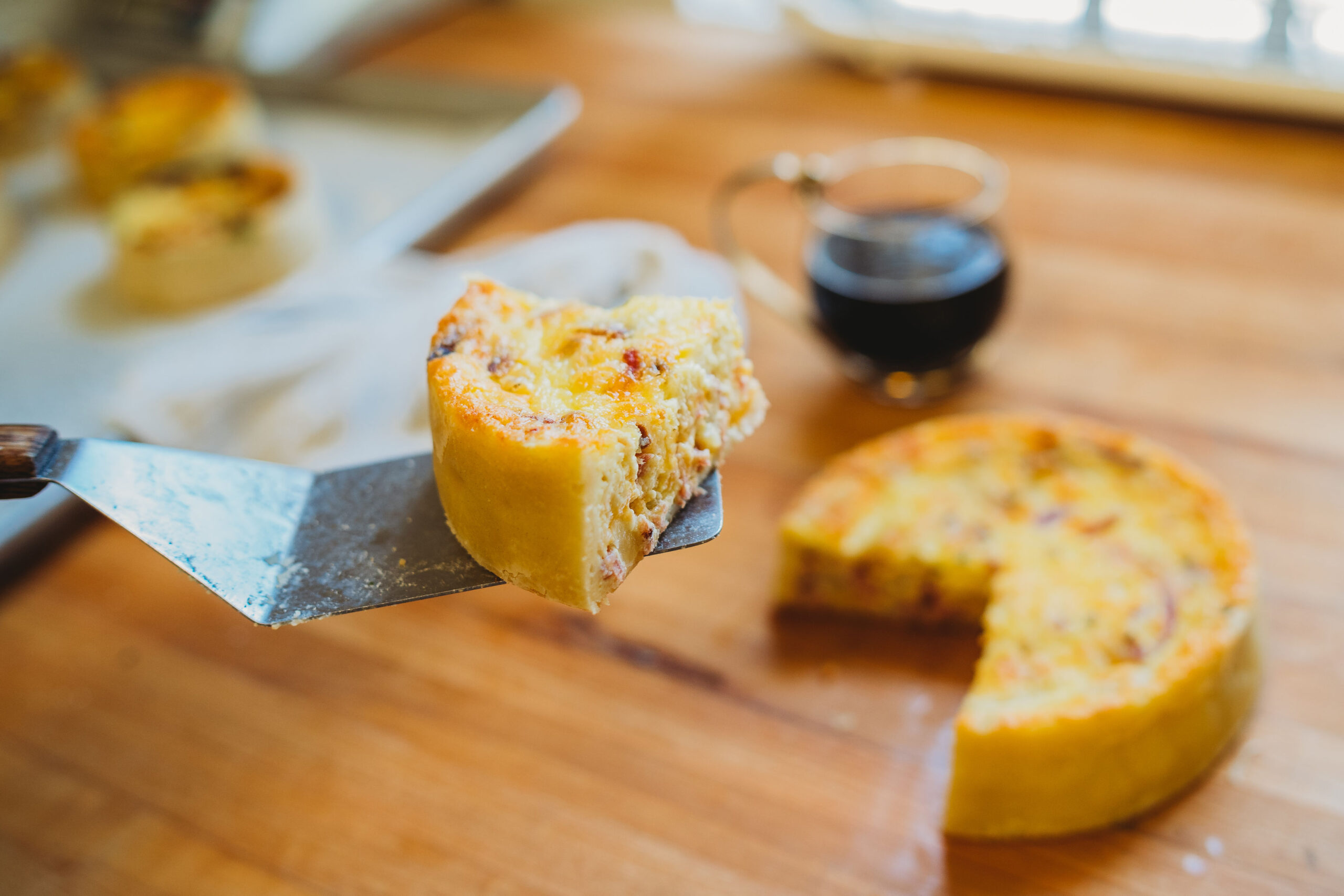 MADE FROM SCRATCH DAILY • FRESH INGREDIENTS • PERFECT CRUSTS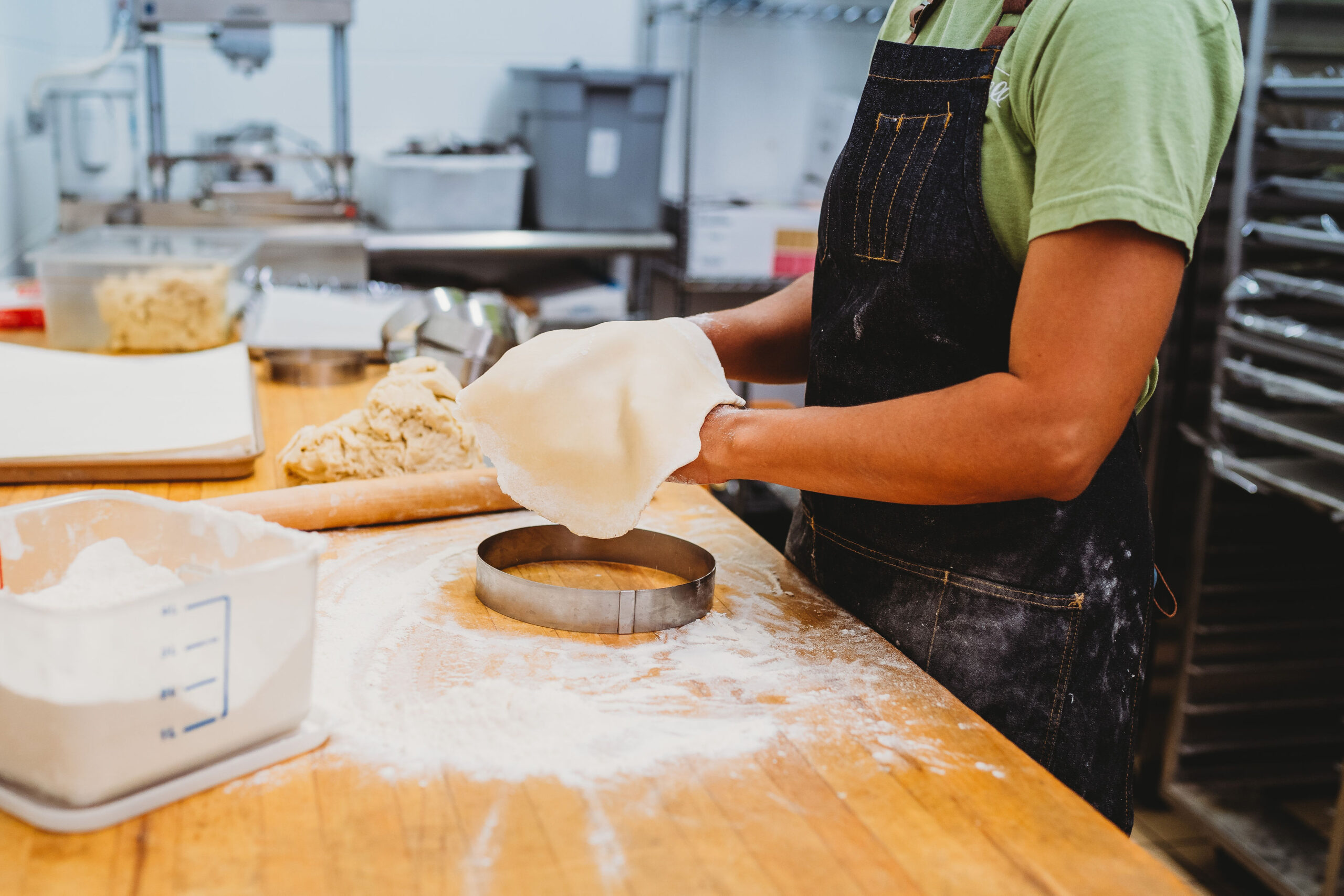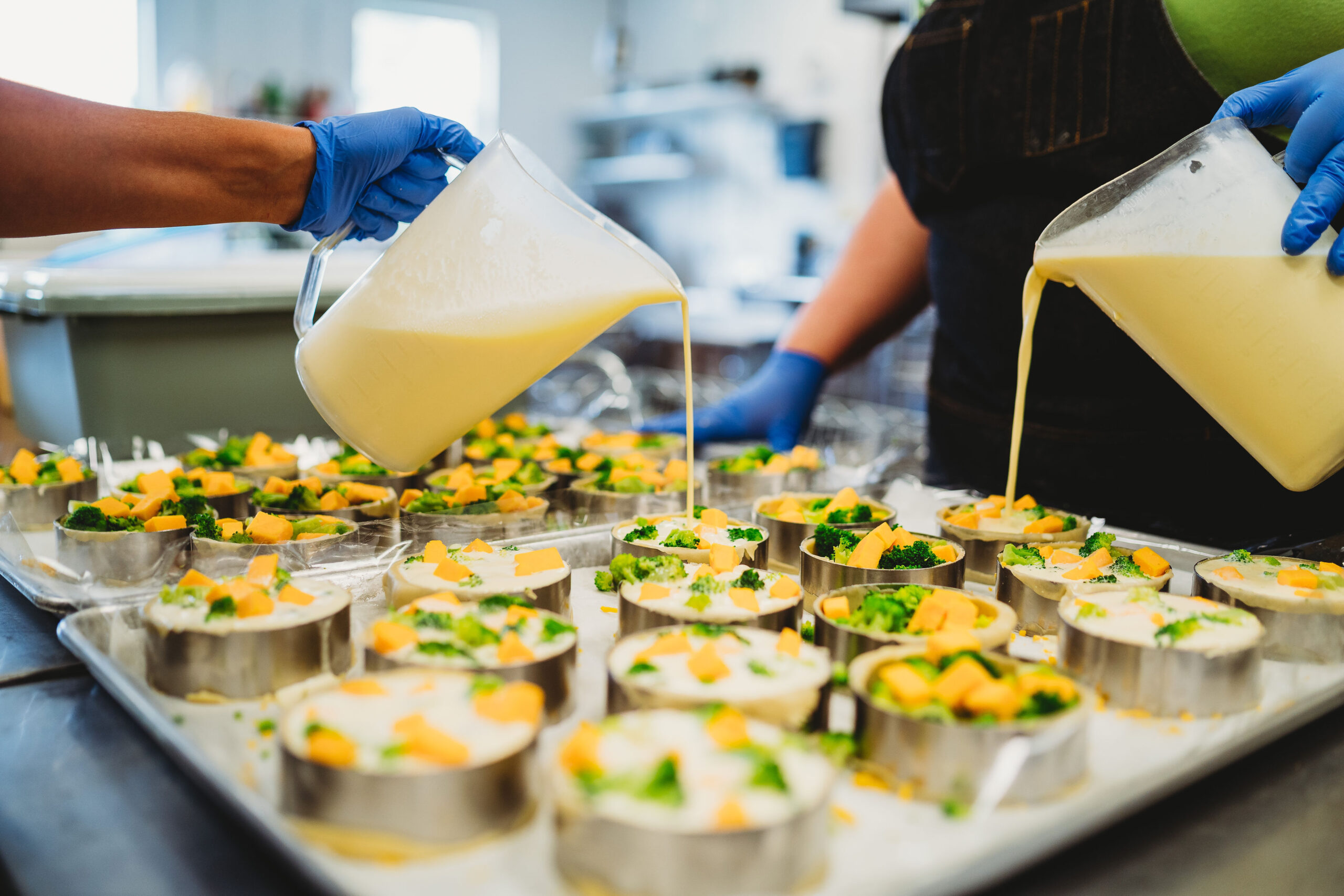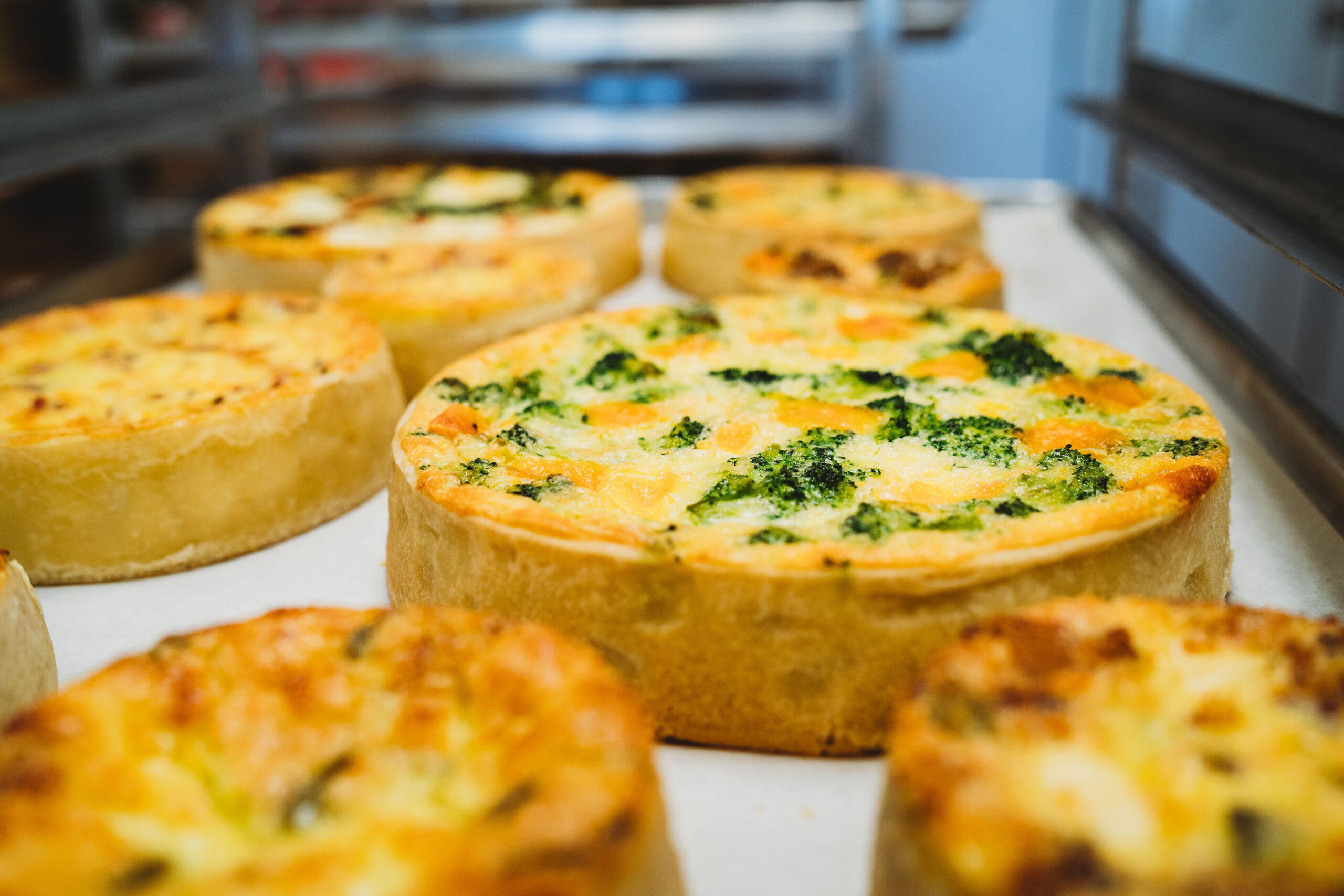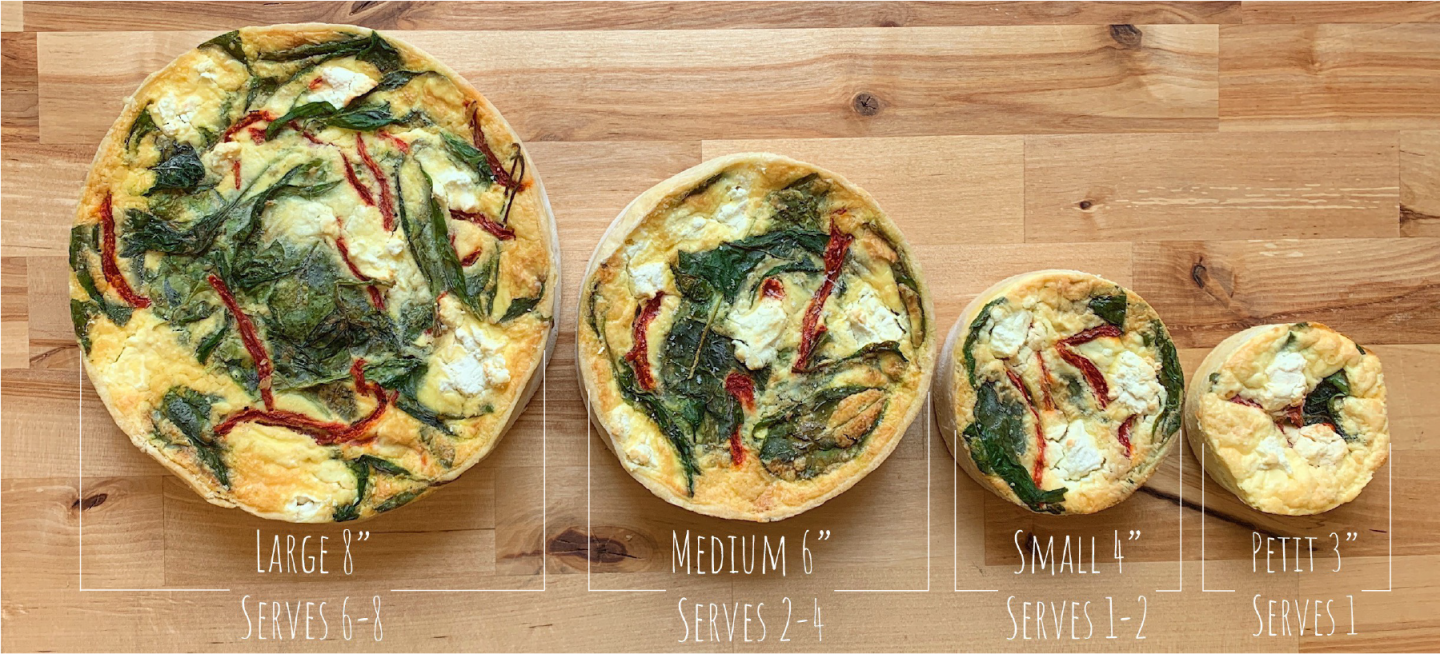 Quiche Sizes
Large (serves 6 – 8):
$28
Medium
(serves 2 – 4):
$16
Small
(serves 1 – 2): 
$8
Petit 
(serves 1):
$4
Flavor pictured: Goat Cheese with Spinach and Roasted Red Pepper
A Few of Our Customer Reviews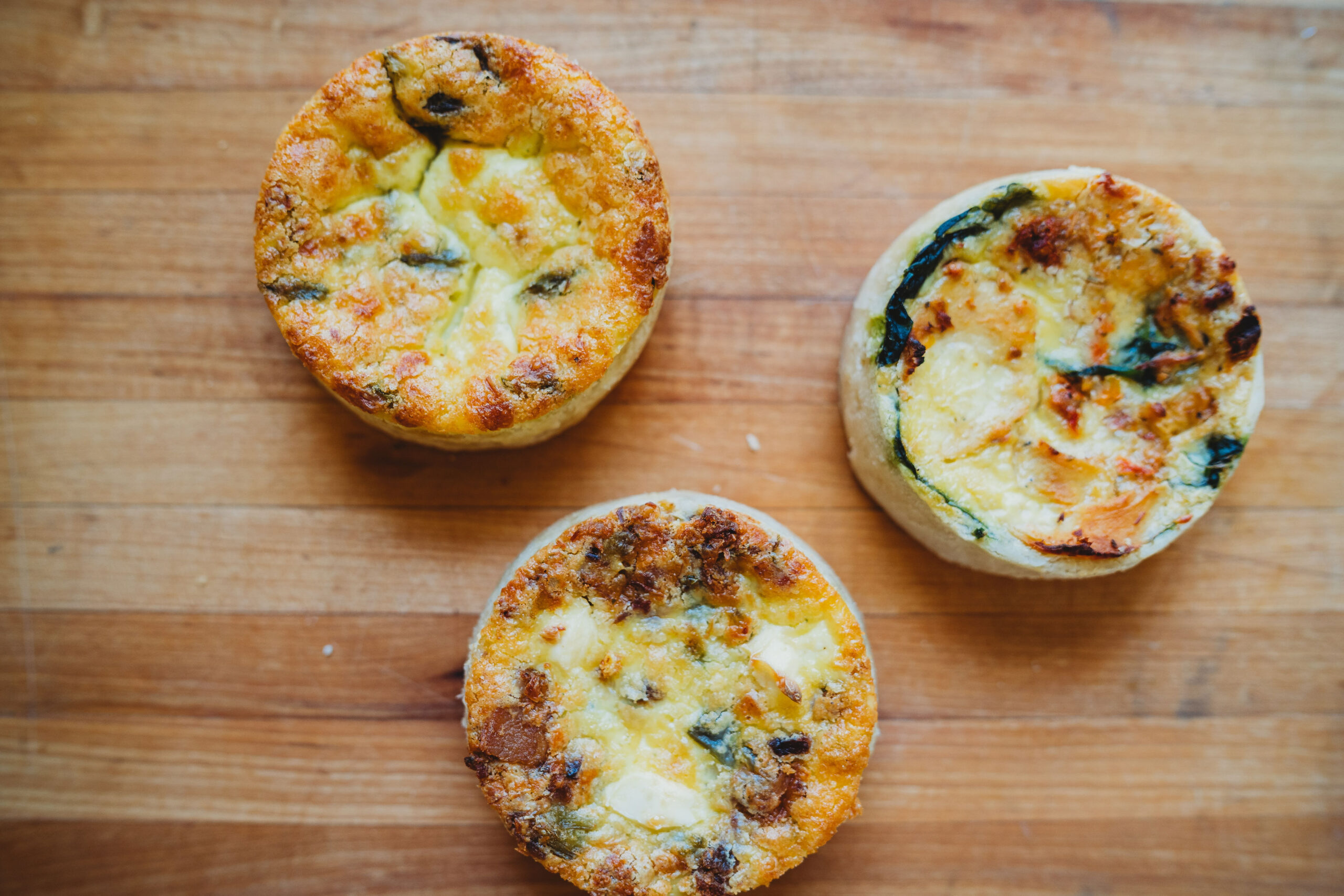 "Wonderful artisan local quiches with many flavors and varieties to choose from. The frozen petite size is just perfect for lunch, easy to reheat and super delicious!"
Ana Vecellio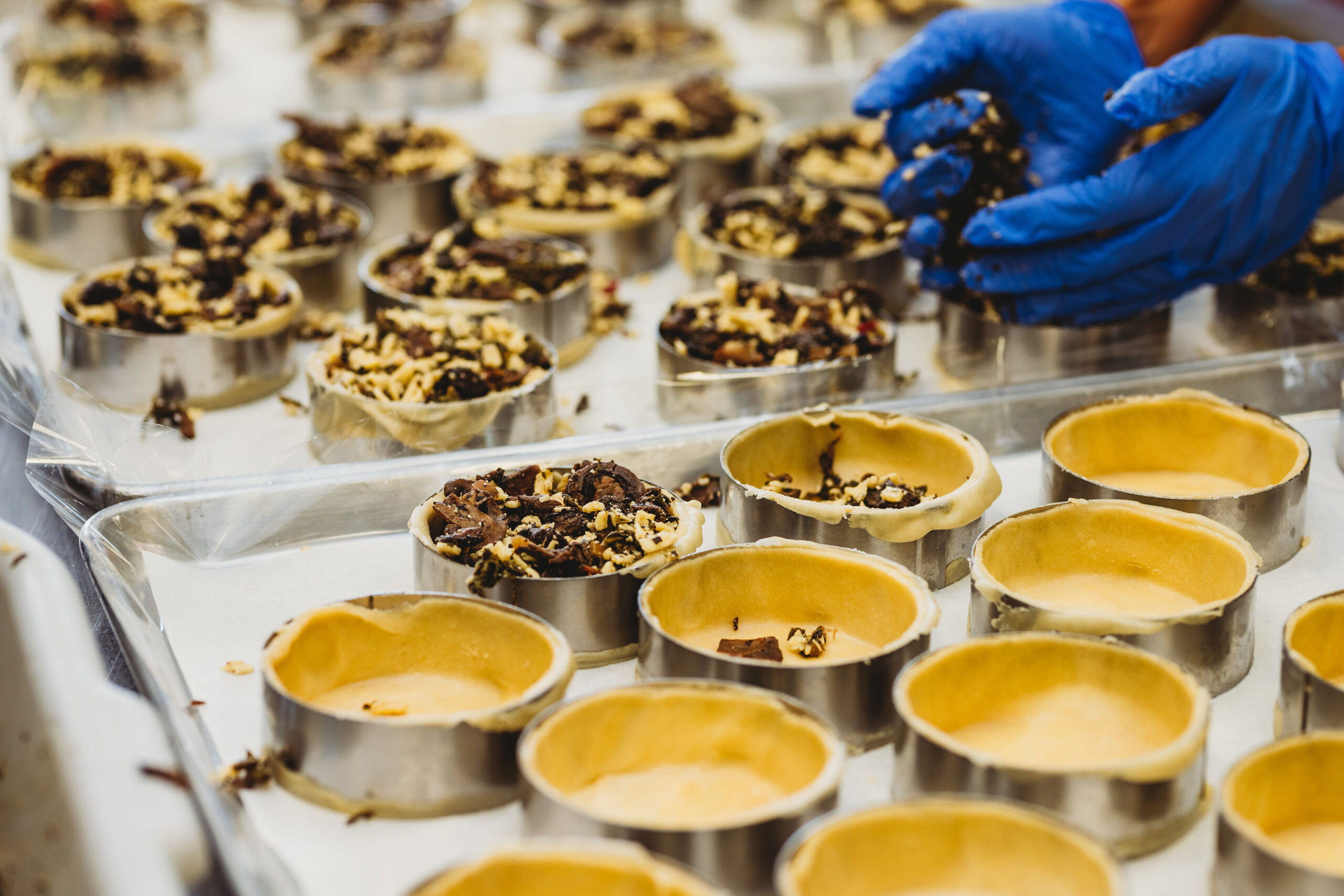 "Everything I've ever had is so delicious! Favorite is the mushroom quiche!"

Amy ruis
"I love the petite quiches. They are the perfect size for freezing for a quick small dinner. I've liked every one I've tried!"
Shiffra Nimz

Place your order today
deliciousness awaits